Google Digital Marketing Certification is one of the promising factors to get growth in your digital marketing Job. To help students learn the principles of digital marketing while also using Google products, Google offers a Free Digital Marketing Certification Course. You'll receive a Google certificate of completion once you've completed the training and passed the exam. A Google-certified digital marketer is a top-tier professional in the field. All of Google's certifications, which are available online, can be obtained completely free of charge.
Anyone who wants to take the course is open to doing so.
If you're an experienced marketer looking to move into digital marketing, we'd love to hear from you—people who want to improve their digital marketing abilities. Expanding your online business requires knowledge of Google Ads, Google My Business, and other relevant issues.
Course materials include films, case studies, written material, and webinars that teach you about digital marketing in real-time.
Google Digital Marketing Certification is available to digital marketers.
Google Certification courses offer for users of various levels, from scratch to advanced. As a result of this course, students are better prepared for certification exams.
By obtaining Google certification, one can distinguish their CV from others while demonstrating proficiency in digital skills. Web Training provides classroom and online sessions because understanding everything online can be difficult for beginners. This certification program assists all marketers and business owners to pass the certification exam and become certified digital marketers.
Google unlocked digital course.
It is a synopsis of the dynamics of digital marketing. It contains information on key concepts and strategic vocabulary. This course consists of a fundamentals course for beginners. Google Digital Marketing Certification is an initiative through which small businesses and medium businesses In India grow their business digitally. 
This article introduces Remarketing lists for search ads. Ways to match ad strategies with the needs of niche organic leads. Google Digital Marketing Certification is provided to you so that you can show your mastery in google ads search campaigns.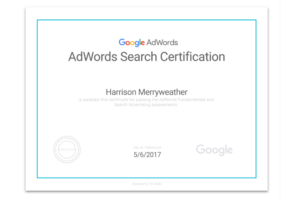 This course will help you grasp the notion of display ads. How to Use Google Network Apps and Websites to Promote Your Business There are also remarketing campaigns. Google Digital Marketing Certification courses will help you to find new customers & interact with your existing customers. 
Help is available in organizing campaigns for deployment on mobile platforms—different approaches to developing cross-functional ad strategies for smartphone platforms taught. You will be able to launch mobile app campaigns after completing this course. Google Digital Marketing Certification courses let you connect with your customers and promote your applications through google app ads. 
Techniques for generating interesting films are covered, as are different approaches to using videos as promotional tools. This course's purpose is to teach you about YouTube Ads and Google Network Video Ads, both of which are types of online video advertising. In simple words, Google Digital Marketing Certification courses help you to understand Google ads in detail.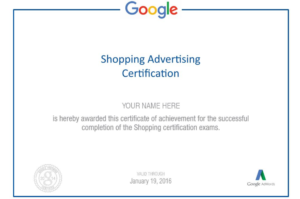 The goal of this course is to explain how to display Shopping Ads on the Google Network. Several methods to effectively create and manage a Google Merchant Center account. There are numerous ways to optimize a Google shopping campaign. Google Digital Marketing Certification courses let you understand and have expertise in Google Adwords shopping ads.
You will learn the basics of Google Ads metrics in this course. You'll learn about different KPIs and how to use Google Ads data to get helpful information for your campaign.
Google Analytics training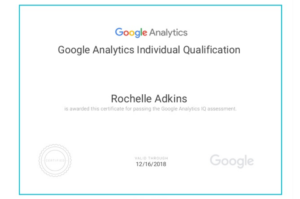 Instead of relying on Google Analytics to get a pulse on your leads, consider adopting effective strategies and an intro to analytics tools like these. They have data analysis tools at their disposal. Google Ads analytics may provide your campaign with a competitive edge in a variety of ways. Google Digital Marketing Certification courses help you to understand the role of analytics and tracking in Digital Marketing. 
Throughout this training, you will study how to use the Google My Business (GMB) Portal. Among the topics covered are numerous Google My Business best practices and how to handle local businesses using GMB successfully.
If you are one who want to be certified digital marketer, Enroll for google skill shop courses and earn the certifications.